Gold's rally in the future
Hoang Nguyen
August 25th, 2020


Since ancient times, beside real estate, Gold has been considered the most consistent safe haven asset during crises. When investors feel uncertain about the future, they flock to haven instruments such as the franc, the yen, T-bills, defensive stocks…but gold's history dated back much further than any of those.


To begin with, let us define what a safe haven asset is.


Asked for his opinion, Mr. Leon Le, founder and CEO of Pacificwide Business Group, Inc., a well-versed investor described, "this asset should either be uncorrelated or negatively correlated with the market. During expansion phase, its value may not change too much. But when the economy turns sound, it can protect investors by retaining or appreciating in value."


Gold fits in this description quite well. In the last financial crisis of 2009, gold reached its record in September 2011. During the current pandemic of 2020, once again gold surged to an unprecedented height almost rivaled the 2011 peak. Whether it will surpass the peak is the billion-dollar question for all gold bulls and bears out there.
Since gold price rises amid crises, or at least amid an environment where a sense of looming crisis is perceived by most market participants, the case of gold's rally is contingent on how the pandemic, its economic impact, and the government's response to those impacts will play out to the market's perception. The contemporary rise of gold began when China and the U.S. engaged in the costly trade war and the global economy slowed down in 2019, from ~1,300 USD/oz to ~1,500 USD/oz at the end 2019.


Skipping ahead to March 2020 when the seriousness of COVID-19 is felt across the globe with lockdown in place, the bullion has been up nonstop. The trend has been reinforced first by retail investors then by more and more buyers as interest rates and bond yields gradually dip to historic lows. At the current price of 1,975 USD/oz, some believes gold price is still well on track of going up as new stimulus packages rolling out by governments. This can be reasoned to a strong belief in the correlation between gold price and inflation. As more money is flowing around, inflation will inevitably rise which carry gold upward along with it.


Another factor supporting gold rally is the cultural tendency of Asian. With a much longer history and memory, Asians, such as Vietnamese, Chinese, Indian, have been through many crises, both natural and artificial, war, famine, flood…The importance of gold as a survival hedge against those catastrophes has been ingrained in our head.


As Pacificwide's Business Strategist, Mr. An Nguyen, recalled, "When I was young, I always saw my peers and elders saving up gold or buying land whenever they could, they learned it from their forefathers who learned it from their forefathers. We buy gold for dowries, one-month celebration and all sort of ceremonies. Those traditions will live on with me and my children."

With the rising incomes in Asian countries, the fueling demand for gold is stronger than ever. As the virus returns and fear for the worst arise, there can only be more Asians looking to gold as a safe storage of wealth.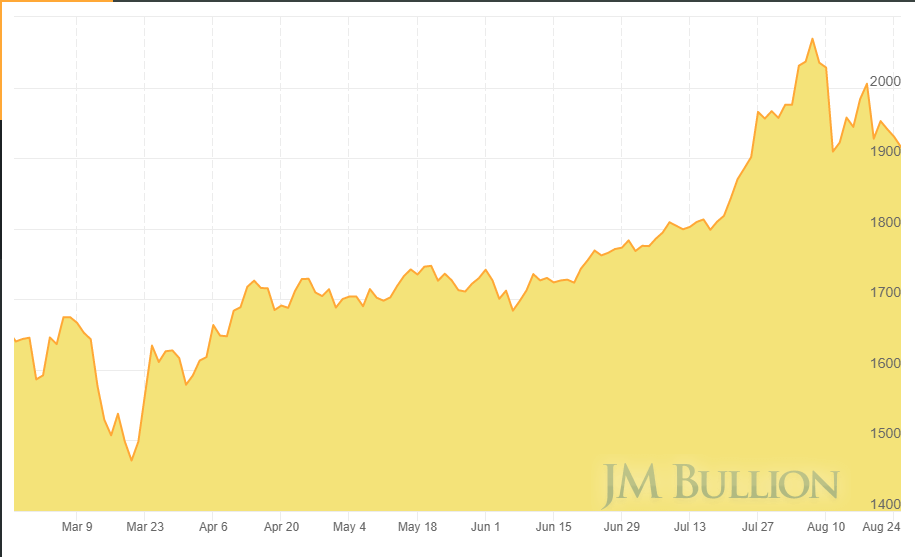 Now with all that said, Pacificwide would love to hear from you as well!
What do you think about our argument for the case of gold?

What would your counters be for the gold rally prediction?

How would you assess those concerns before making your final decision?

How would gold appreciation affect other investment tools such as real estate?

What do you want to hear in the next opinion post from Pacificwide?

The opinions you give will help us all understand the subjects better. But more than anything your words are the sincerest motivation for us at Pacificwide. We look forward to hearing from you, our dear readers.


Want to hear more from Pacificwide? Follow our social media channels listed below to get access to the most updated market information and activities at Pacifcwide you can not find anywhere else.


Follow us:
Contact Info
DRE#: 01403554, 01862307

3005 Silver Creek Rd, Suite 210-214
San Jose, CA 95121